The 11th National Student Structural Design Competition in 2017 was held at Wuhan University from 18th to 22ndOctober. 108 teams from 107 institutions of higher learning were selected from 1182 teams across 506 institutions in 31 provinces. This scale larger than the previous ten competitions meant that the competition this year was getting more intense.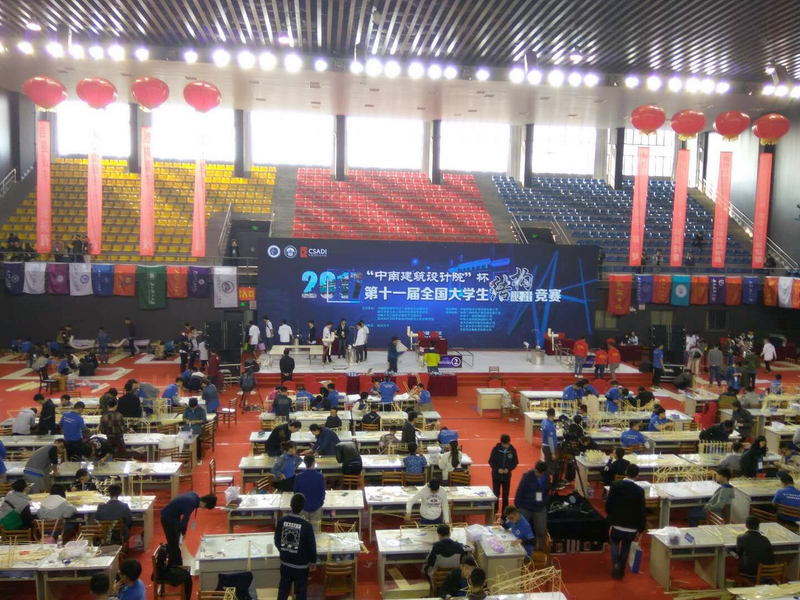 competition site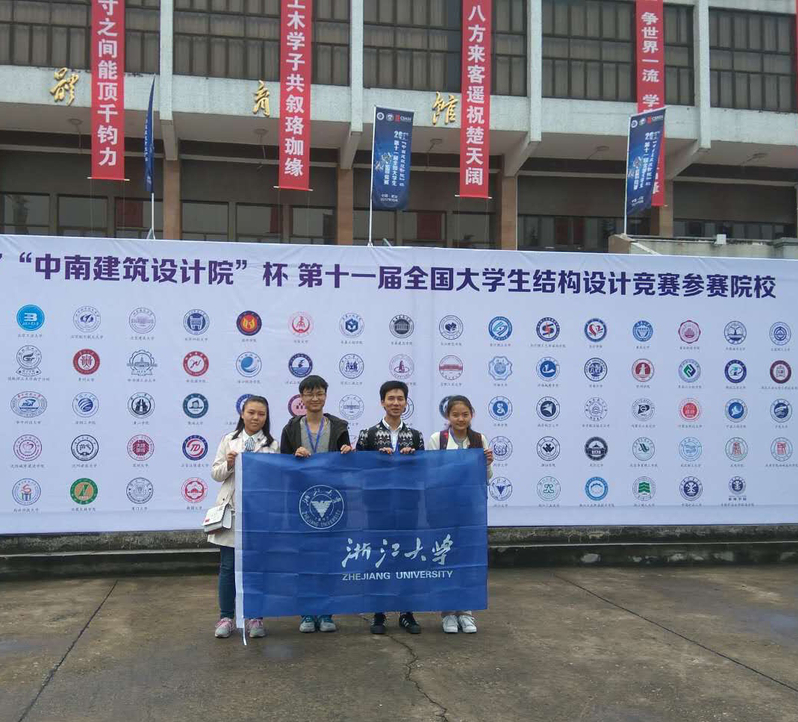 group photo of participants from Zhejiang University
Chen Zhangpeng, Zhang Xiaodi and Wang Qiang, the threethird-year undergraduates (admitted in 2015) from College of Civil Engineering and Architecture participated in the competition on behalf of Zhejiang University. After 18 hours of on-site model making, expert scoring, on-the-spot defense and loading test, the team won the First Prize and the Best Production Award with their concerted efforts. This was the second time after receiving the first prize last year. Meanwhile, Zhejiang University won the Outstanding Organization Award.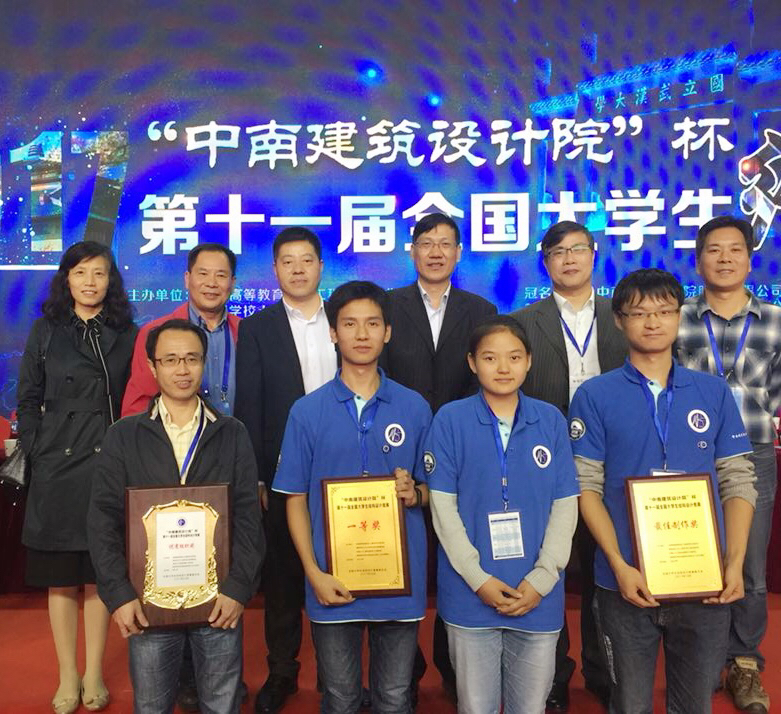 group photo of teachers and prize winners from Zhejiang University
This competition centered around structural design and production of aqueduct support. In order to select quality works to participate in the national competition on behalf of Zhejiang University, suspension structure was finally selected as model design after the screening through the university-level and provincial-level competitions, under the guidance of Doctor Wu Jinxinfrom Institute of Transportation, and Associate Professor Zou Daoqin, the deputy director of the training center of engineering and student innovation practice, and through design optimizing, careful crafting, repetitive loading and testing.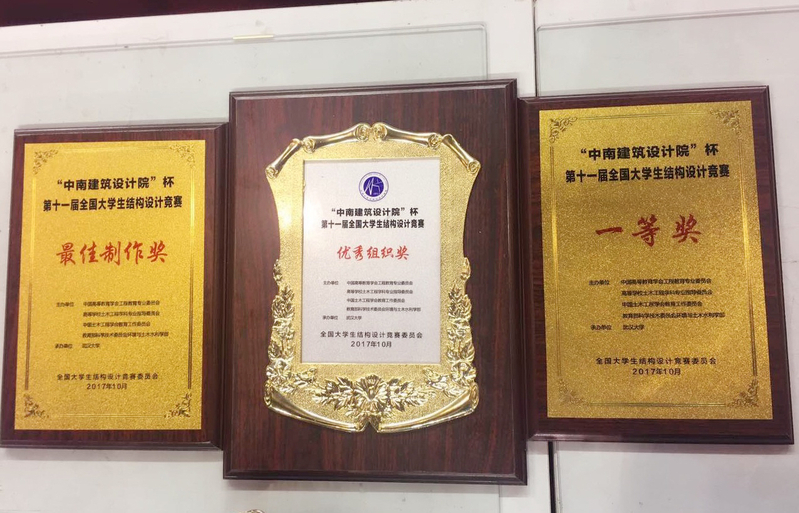 Awards
College of Civil Engineering and Architecture, Zhejiang University is the sponsor and secretariat of the National Student Structural Design Competition. After more than 10 years of development, this Competition has formed a brand effect and has become one of the most popular subject competitions among students. It also plays a positive role in cultivating students' innovative spirit of science and technology, comprehensive practical ability and teamwork awareness.