At 10:00 on the morning of 31stOctober, the ceremony of appointing Prof. Li Zongjin as visiting professor cum symposium was successfully held in Room A326,Anzhong Building. Prof. Luo Yaozhi, Dean of the College, GuoWen'gang, Secretary of the Party Committee, Prof. JinNan'guo from Department of Building Materials, Prof. JinXianyu from Department of High Performance Building Structure and Materials, and relevant faculties and students participated in the event.
As the host of the appointment ceremony, Prof. GuoWen'gang warmly welcomed Prof. Li Zongjin, the outstanding graduate of College of Civil Engineering and Architecture. Then Prof. Luo Yaozhi, Dean of the College, gave a detailed introduction of Prof. Li's research direction and spoke highly of his academic breakthrough in recent years.
Prof. Li Zongjin graduated from the Department of Civil Engineering, Zhejiang University in 1982 and obtained the doctorate degree from Northwestern University in the U.S. in 1993. As one of China's famous scholars with international influence, he is currently the chief professor of Institute of Applied Physics and Materials Engineering, Macau University, professor of Department of Civil and Environmental Engineering, Hong Kong University of Science and Technology, and chief scientist of National 973 Program. His research and development covers early-stage performance of concrete, interfacialproperties of fiber/ cement and aggregate/ cement, steel corrosion detection, extrusion technology-based building profiles, magnesium-based repair materials, smart sensors for transportation and bridges, and functional materials for civil engineering. Dueto his significant contribution to the research of high strength and high toughness concrete materials, Prof. Li Zongjin won 2017 ACI Arther R. Anderson Medal, the Lifetime Achievement Awardfor Scientific Research from American Concrete Institute. Prof. Li is the first Chinese scientist to receive the medal since its establishment 45 years ago.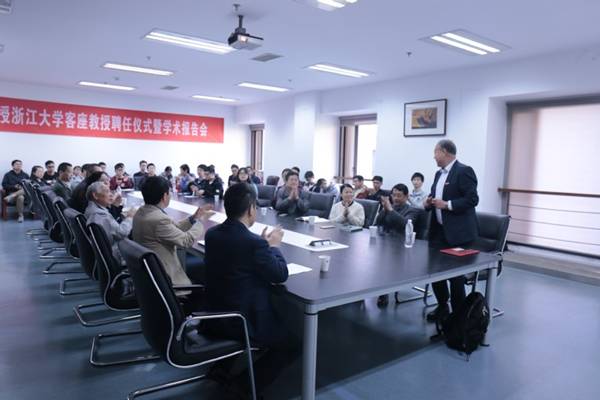 During the ceremony, Prof. Luo Yaozhi, Dean of the College, issued a letter of appointment and a badge to Prof. Li Zongjin. Professor Li said he was grateful for this sense of honor brought by his alma mater and cherished this opportunity to gather with the alumni. He also expressed that it was because of the four years of learning and training in Zhejiang University that he could foster the high academic integrity. In thefollowing symposium, Prof. Li made an academic report titled "Building Material Products Technology Based on Developmentof Applied Physics." From the newly developed 3-D magnesium phosphateprinting technology, to the non-contact resistance testing method,and to the bowl-type floating liquid wind power system, Prof. Li sharedhis academic achievements over the recent years and conducted a wonderful interaction afterwards.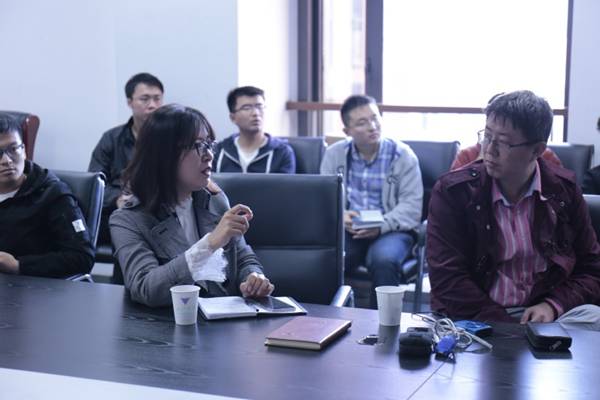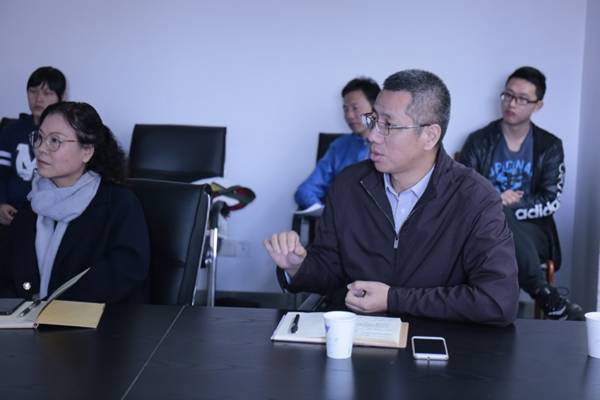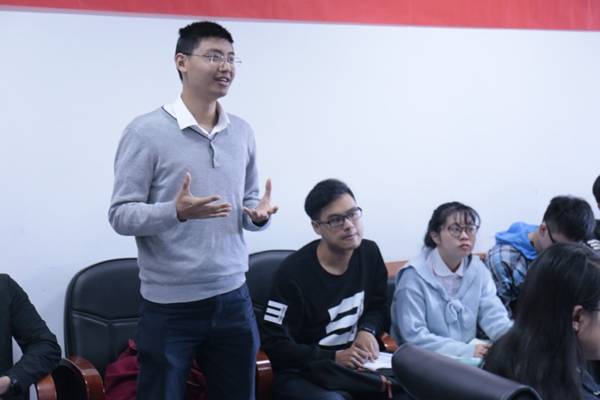 The students attending the symposium said that Prof. Li, as an outstanding graduate of the College, had brought them an exciting academic feast by sharing his academic progress and giving them inspiration for future research work.