Recognized as a modern economy running on reliable roads and rails, China has made great efforts in developing transport infrastructure for decades. The network of roads and railways ties the country together and is at the heart of China's outstanding economic growth.
For any roads and railways, foundation is key to their construction, safety and long-term use. Complex geological conditions in China pose many challenges to this step. For example, in the coastal areas of southern China, the wide distribution of soft soil makes solid foundation a big challenge for engineers. Pile foundation is a possible technical option. However, it is associated with high construction cost and difficult to be applied in the large foundation area. In the 1960s, two goals needed to be achieved simultaneously: solid foundation on soft ground and lower construction cost.
Research team led by Prof. GONG Xiaonan, member of Chinese Academy of Engineering and ZJU's College of Civil Engineering and Architecture has dedicated more than 30 years of work to tackle this problem.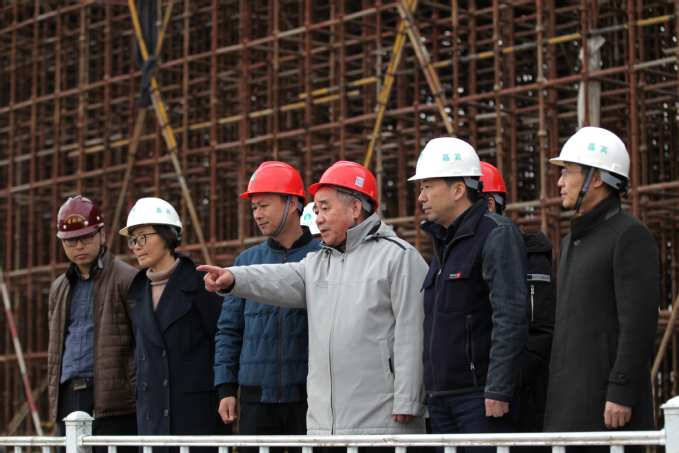 Prof. Gong (middle) and his team at a construction site
Their contribution include:
Theory on composite foundation

Design and construction guide

Technical standards

Broad industrial applications. It is estimated that the profit made or cost saved by the construction projects is totalled about 3.5 Billion RMB through adopting their technologies in the past three years.
For their contribution to infrastructure development, Professor GONG and two ZJU colleagues were awarded State Scientific and Technological Progress Award First Prize by the CPC Central Committee and the State Council in this January. As he said after the award ceremony, I will continue workng on composite foundation. There are always problems to be solved.