On the evening of June 23, the fourth-year students in the Zhejiang University Department of Architecture gave their presentations on the final project for the course of Themed Design using zoom. The panel of evaluators, including ZJU professors, Prof. Martin Bechthold, director of the Master in Design Engineering (MDE) program and director of the Doctor of Design (DDes) program at Harvard University, Prof. Vito Bertin who is currently in Hong Kong, and Prof. Lorenzo Barrionuevo who is currently in Barcelona, graded their performance.
The theme of this year was "Rethink Waste: Urban Design for a Green Future" with a view to exploring the attitudes and approaches to waste disposal in the domains of architecture and urban planning.
Students enrolling in this course were required to dig deep into the dynamic urban system with urban waste as its core. They redefined the urban waste administration system at community, block and city levels by designing posters, improved their design by employing physical space as an intervention strategy and eventually formulated a forward-looking and feasible urban design and architecture proposal.
Amid the COVID-19 pandemic, through literatire review, online lecture, student presentation, group discussion and seminars, the course adopt to the changed schedules due to international travel restrictions and achieved excellent results. Here are the final projects of four groups for this year.
Project 1: Zero-waste Residential Area of Metropolis
Group member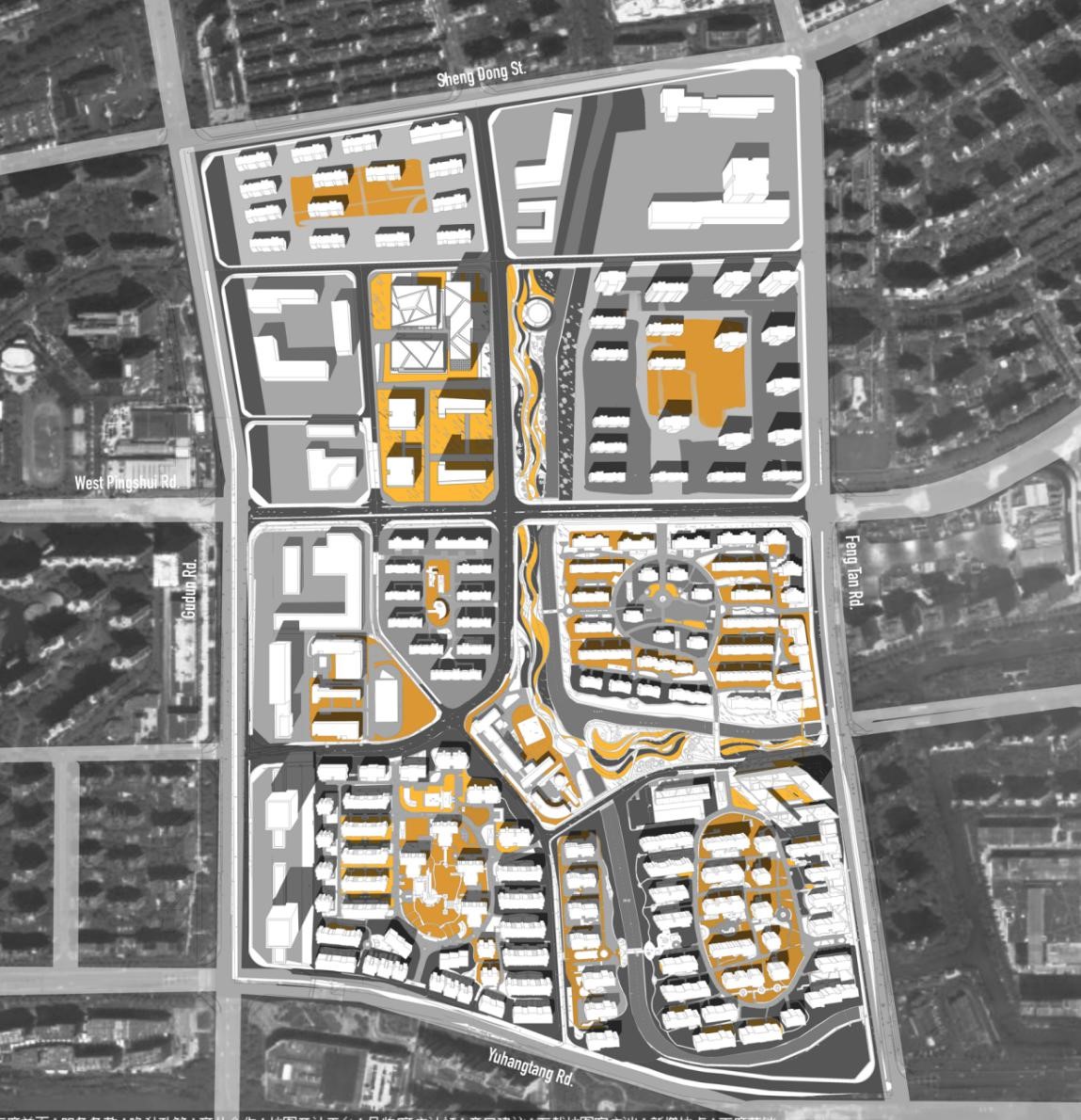 Project 2:Trash College
Group member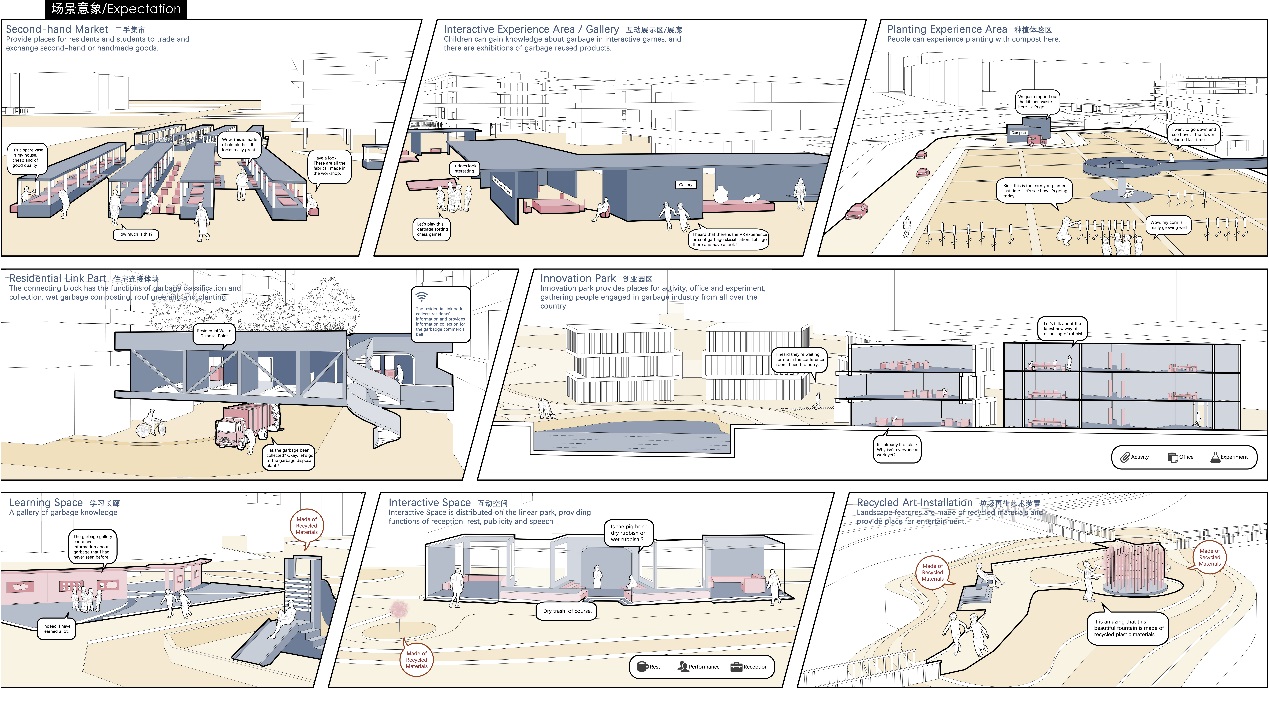 Project 3: Waste Landfill-Revive
Group Member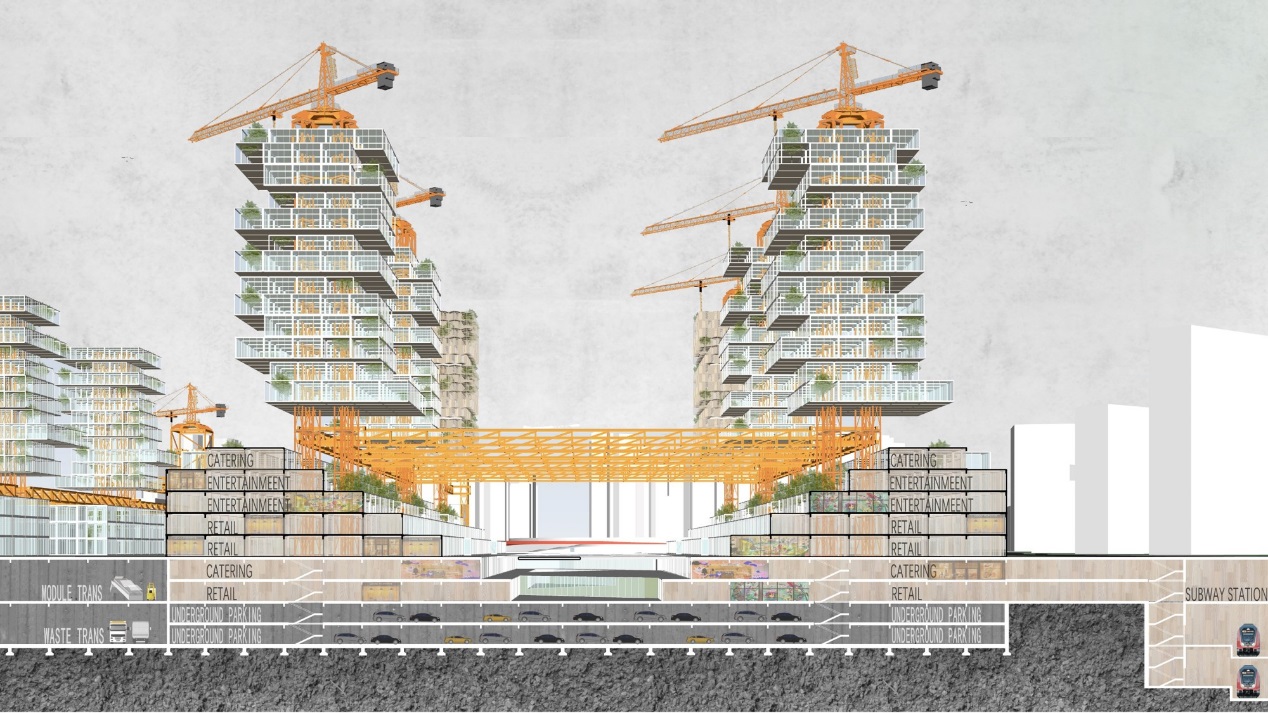 Project 4: Regeneration Ring
Group member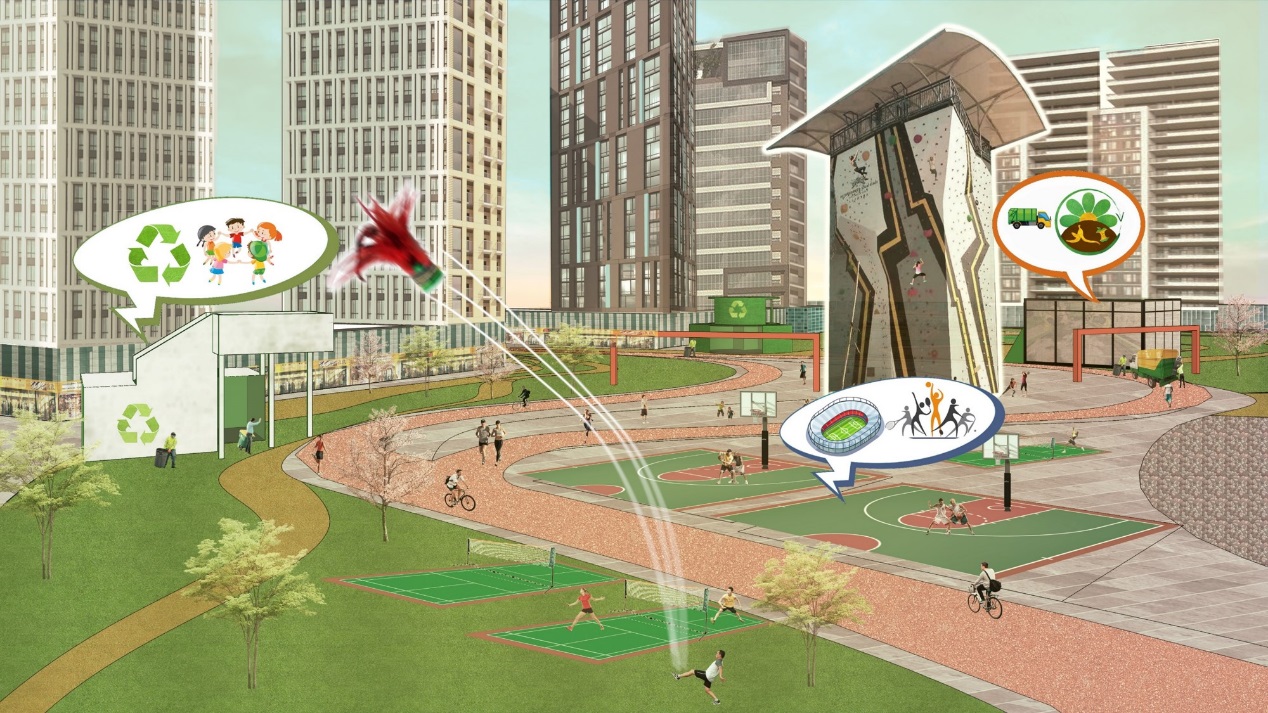 Prof. Martin poured his generous praise on the final project of this course, claiming that students' designs are interesting, bold and imaginative. Prof. Vito Bertin recommended that students should lay more stress on the production of architectural designs and the relationship between buildings and cities. Prof. Lorenzo Barrionuevo offered valuable suggestions on the development of green cities and waste disposal in cities.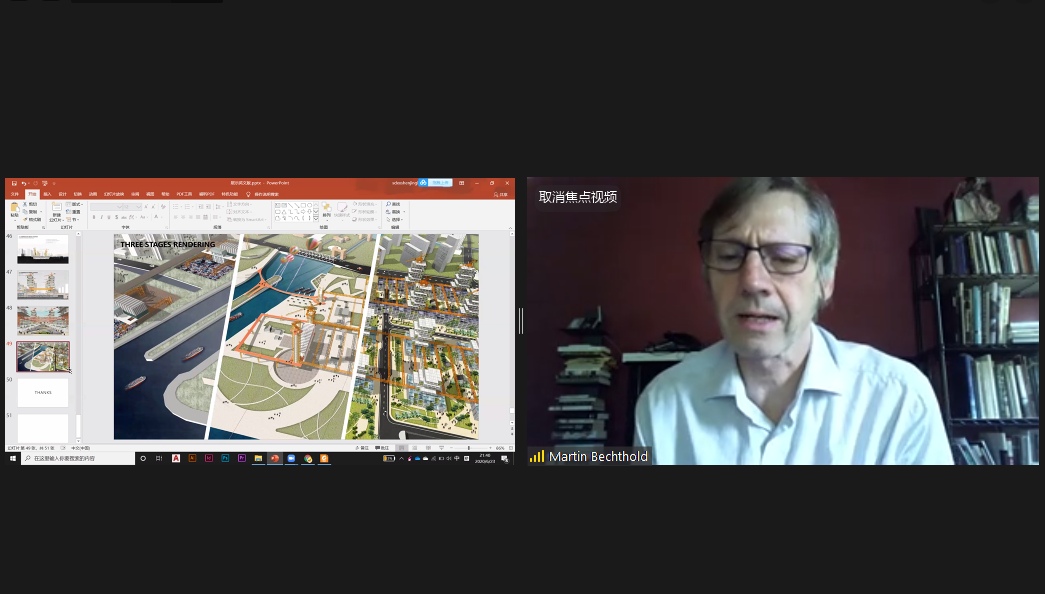 Prof. Bechthold was commenting the project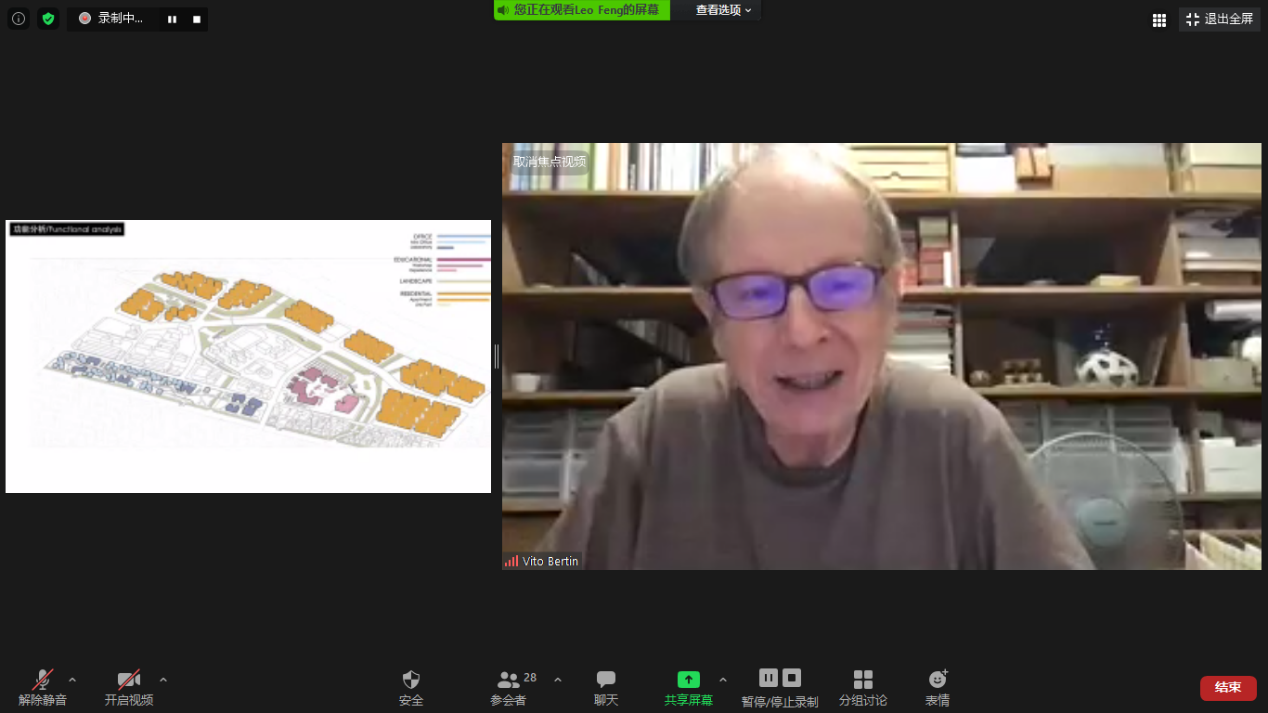 Prof. Bertin was commenting the project
Prof. Lorenzo was commenting the project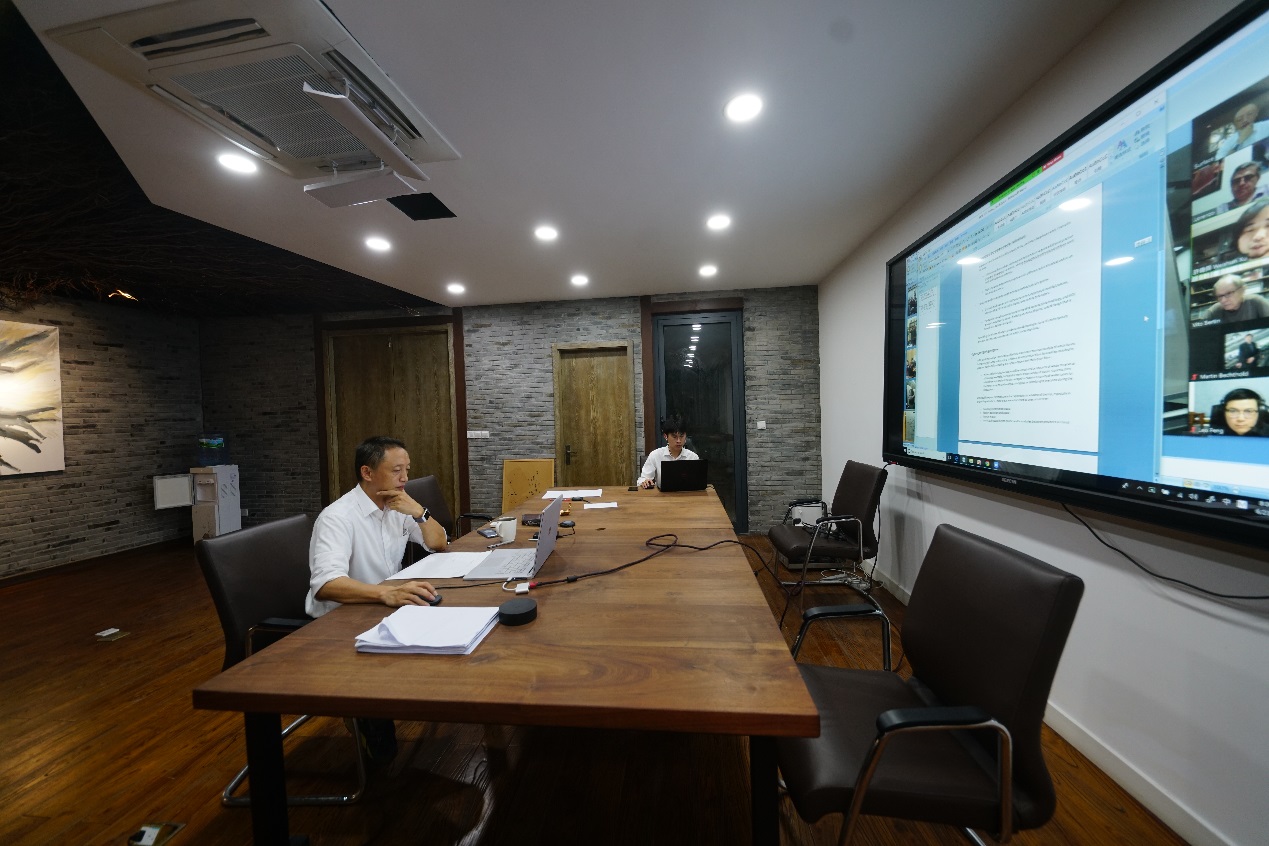 Prof. WU Yue of ZJU host the session.
The course, which is organized around three keywords - globalization, cross-disciplinarity and synergy, has been sponsored by the ZJU-World-class Universities Partnership Foundation for three consecutive years. As of 2019, the Department of Architecture has established a close connection between this course and the Harvard MDE program by Prof. WU Yue, who is the lead instructor of this course and has been actively pushing forward the collaboration with Harvard.