Recently, the preliminary design of Centrifugal Hyper-gravity and Interdisciplinary Experiment Facility (CHIEF) obtained the approval of the Ministry of Education and Zhejiang Provincial Government.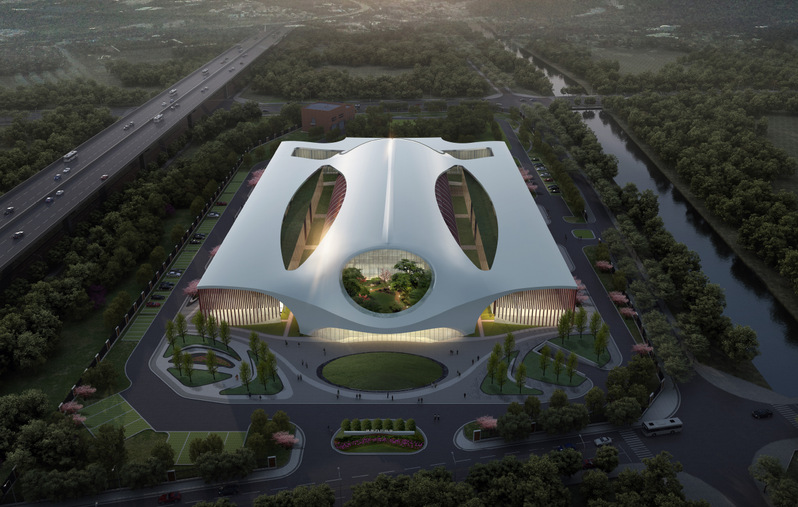 Architectural rendering of CHIEF
Zhejiang University is responsible for the construction of CHIEF, the first national key sci-tech infrastructure in Zhejiang Province. Its proposal and its feasibility report received the seal of approval from the National Development and Reform Commission on Jan. 15 and Nov. 27 of 2018 respectively.
With a total investment of more than two billion yuan, CHIEF will be located in Hangzhou Future Sci-tech City, and its construction is expected to be completed within five years. Its main body is comprised of two centrifuges and six hyper-gravity experimental capsules. It will be applied to six different fields, including slopes and high dams, geotechnical and earthquake engineering, deep-sea engineering, deep underground engineering and environment, geological processes and new material manufacturing.
Upon completion, CHIEF will become a comprehensive hyper-gravity and interdisciplinary experiment facility with the largest capacity and the most extensive application worldwide. As an indispensable experiment device, it will provide an advanced experiment platform and offer immense support for the development and verification of major engineering technologies as well as research into cutting-edge matter-related sciences.